How Can You Benefit from Accidental Death & Dismemberment Insurance?
Texas physicians who purchase this type of insurance solution through TMA Insurance Trust can reap a multitude of benefits, including:
Affordable protection above and beyond your typical health care plan, long-term disability and/or life insurance coverage.
Coverage for specific injuries that could affect you as a physician, including losing of finger(s), hand or foot, or eyesight.
Cash benefit that you can use however you wish – whether you need to pay mortgage payments and student loan debts, out-of-pocket costs, groceries, living expenses, etc.
A death payment to your loved ones should you die in a covered accident.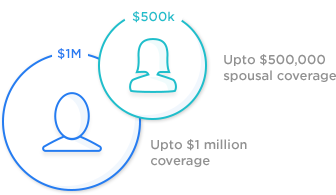 Texas physicians can purchase a plan exclusively designed for TMA members. This plan offers coverage up to $1 million and spousal coverage up to $500,000. No medical exam is required and the policy remains portable as long as you continue to be a TMA member.
This insurance is issued by Prudential Insurance Company of America