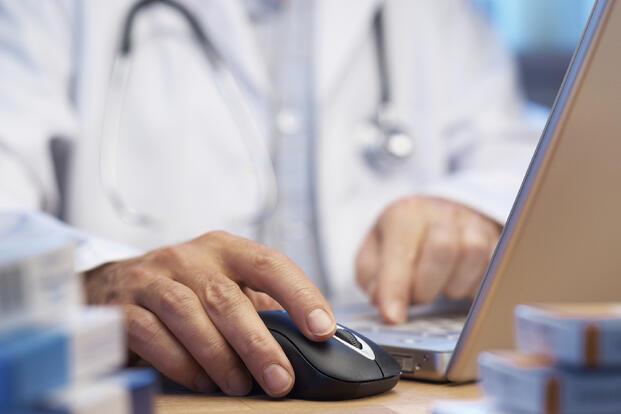 The status of physician brings along unique needs when it comes to the topic of personal insurance. Comparing insurance providers can help better protect you, your family and your practice, in addition to helping you choose the exact insurance necessary for your current life phase. For example, a single resident will have different insurance requirements than an established, married physician who has recently purchased a second home. In addition to unique needs, physicians also have limited time to deal with insurance matters. This is where the importance of finding a reputable insurance provider comes in.
Let's take a closer look at areas physicians need to pay attention to when comparing insurance providers.
10 critical areas to pay attention to when comparing insurance providers:
Connecting with Like Minds – You have a wide variety of insurance providers available to you throughout Texas, however, uniting with one who speaks your language can make all the difference. As a physician, you are not the typical insurance customer. You have invested an incredible amount of time, money and energy into your academics and career, and fall into a higher-income bracket. Higher-income brackets leave you more vulnerable than most, as you have far more to potentially lose. To safeguard everything you have worked so hard for, consider teaming up with an insurance advisor who understands your unique needs.
Price vs. Partner – As humans, our instinct is to price everything no matter the product. This holds true even when looking for insurance, although some eye-catching low premiums and "special" benefits are not always what they seem. While you want to work with an insurance provider that will find you an appropriate quote on a high quality policy, you also want to take a closer look at how you will be treated after your purchase. This is where reviews and ratings come in, in addition to speaking with other clients. Knowing you are working with an insurance provider who will meet expectations and obligations in a satisfactory and timely manner will give you added peace of mind and free up your time for more important issues.
Open Market – As you compare insurance providers, ask if their advisors search the open market or if the organization is captive to a specific provider. The latter will considerably decrease the advisors ability to find the best plan for your needs. When comparing insurance companies, find one who will provide you with multiple quotes from a wide variety of companies.
Transparency – When considering which insurance organization is right for you, pay close attention to issues of transparency. A top quality insurance agency or agent will have nothing to hide. They will review the fine print with you, in addition to giving as much clarification and detail as requested.
Meeting Your Needs – If a potential insurance organization is pressuring you to buy policies you have no interest in, or that do not meet your needs, consider this a red flag. These situations can be a sign of inexperience or that advisors are solely commission based. You may want to consider an organization who employs salaried advisors, ensuring they are working for your needs and not a potential commission.
Relationship – As a physician, you know the importance of building a relationship with your patients. Relationships are paramount when it comes to the successful long-term financial planning aspects of insurance. When comparing insurance organizations, look for one whose advisors are known relationship-builders. A committed advisor will ensure you are familiar with all insurance terminology, and he or she will share a wide variety of insurance products, some which you may not have known existed.
Experience – Keep in mind, an experienced advisor will make sure you have adequate coverage for your needs without over-buying. Studies show people who buy too much insurance coverage initially tend to let policies lapse within the first few years. A respectable and dedicated advisor would not want this to happen. Choose one who will detail your assets, debts, income, current and future needs before making a decision.
Affiliations and Endorsements – Being a physician, you understand the importance of affiliations and endorsements, and these are equally important in the insurance industry. When comparing insurance organizations, look to see if they are affiliated with and/or endorsed by any associations or organizations you're a member of. If so, be sure ask the advisor to determine if any exclusive offers or discounts are available to you as a member.
History – When interviewing a potential advisor, learn more about their financial planning knowledge regarding physicians. By partnering with an insurance organization who is committed to helping physicians, you are working alongside advisors who understand your distinct insurance requirements for today and the future. These advisors can help you make smart buying decisions for later stages in life, such as retirement, and can explain to you how certain life circumstances, such as divorce, may affect your policies.
Trust – No matter which insurance organization you choose, trust is of utmost importance when working with an insurance advisor. As a physician, you were taught to be perceptive, detail-oriented, inquisitive and methodical. These qualities give you a discerning edge when it comes to finding an insurance organization you can trust.
When choosing an insurance provider, it is important to remember that the insurance company behind the plan is as important as the benefits and features of the plan. As a physician, setting aside the necessary time to get quotes, compare policies, ask for details, negotiate, and take the areas mentioned above into consideration is critical when determining which insurance provider is right for you.
Have additional questions? Get in touch with us today and let us partner you with an advisor who can answer your questions and provide you with an insurance review.