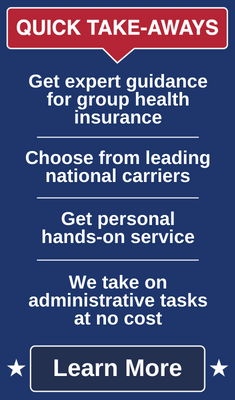 If you've been practicing medicine for some time – especially if you own a practice – you can appreciate the truth in the statement "There's no substitute for experience."
Experience gained over time can certainly enrich the care you provide to your patients and the skill with which you manage your practice.
Likewise, at TMA Insurance Trust, with our depth of industry knowledge and experience, we are uniquely positioned to help practice owners and their managers get the best group insurance to meet their needs.
Our Experience Can Mean Your Cost Savings
Our professional advisors have over six decades of experience helping Texas physicians and practice owners. Working closely with so many owners for so many years has brought us deeper insight into their insurance needs and financial concerns.
We recognize that in this economy virtually every practice is looking to reduce expenses. And one of the biggest expenses is for health insurance. So we're continually finding ways to help practice owners control costs and take advantage of savings opportunities.
800-880-8181
8:00 – 5:00 CST Monday – Friday
Choose From Leading National Carriers
We also know that not all practices are the same. Just as your patients have individualized needs and concerns, the same is true with practice owners.
For example, some owners may consider it important to purchase PPO health insurance coverage for themselves and their families – while their staff may prefer to elect a more affordable HMO plan. We can provide both options for the same practice. As a full-service insurance agency, we offer a full line of group and individual solutions from leading national carriers.
Get Hands-On Service And Support
For those who may be concerned about the challenges of managing multiple plans, we can help with that as well. We offer hands-on, personal service that can relieve much of the administrative burden of managing group benefits. We can help your practice by:
enrolling your staff and dependents
canceling employees if they leave your office
distributing temporary ID cards and policy information
assisting with billing
advocating for your practice and staff throughout the year if claims or customer service issues arise
By letting us manage these administrative tasks you'll have more time to care for your patients and do what you need to do to run a successful practice. This kind of personal service is rare in our industry and is provided to you at no extra cost.
Opening a New Practice? You Have Options
If you're preparing to open a new practice, we can help. Whether you'll be practicing with or without partners, without a staff, or with only your spouse, you may be eligible for group insurance coverage. As mentioned, we work with multiple national carriers to provide you with the best options and coverage – with or without employees.
Get Our Guidance, Keep Your Plan
You should also know that our advisors do not work for sales-based commissions. So you can be confident that whatever recommendations they provide will be free from bias.
If we feel your current coverage is right for you, we will tell you so. You can even keep your coverage and gain our team as an "extension of your staff." We will provide help and guidance in whatever way is in the best interests of your practice.
Start The Conversation – Speak With A Live Person
We believe all practice owners and managers should be satisfied with their coverage and the level of service they receive from their agent or broker. If this is not the case for you, please speak with one of our experienced advisors.
Call during the following hours and you'll always find a live person on the line to assist you. Call 800-880-8181, Monday through Friday from 8:00 am to 5:00 pm, CST.
For over 60 years, TMA Insurance Trust advisors have been serving Texas physicians, their families and staff. TMA Insurance Trust prides itself on offering unbiased information and strategies to members, along with exclusive group rates on a range of the highest-rated plans in the industry.