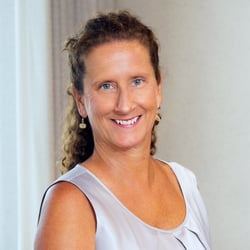 Liz West is an experienced advisor on health insurance under the Affordable Care Act here at TMA Insurance Trust. She has worked here for nearly three decades, so she understands the marketplace and the particular needs of physicians in our state.
As the date for open enrollment nears, we sit down with Liz to discuss the health insurance marketplace and solutions to some of the issues our members are facing.
What are some of the changes that members need to be aware of affecting the 2017 Texas health insurance market?
It's an unfortunate truth: Individual/Family health insurance plans are very limited for 2017. At this point, we will be offering Blue Cross Blue Shield Texas (BCBSTX) HMO Individual/family health plans. BCBSTX Individual and Family HMO plans for next year may be up to 40% higher than this year.
So basically, for HMO plans, there are a limited number of carriers with expensive options for Individuals and Families. As our members likely know, HMO plans do not cover out-of-network health care expenses, except in emergency situations. They also require a primary care physician from their network and referrals from that physician to see in-network specialists. My recommendation to our members is to start the process of finding suitable coverage as early as they can. It would be an unfortunate situation to have limited time and choose a plan that wasn't well-suited to you.
We understand it will be very difficult if not impossible for a member who owns a solo practice to find an individual PPO plan in 2017. Is there an alternative for these members?
We anticipated that this would be a big issue for our market, so we worked with some providers to find ways to provide PPO plans for individuals who are solo practice owners. There are a few carriers who will allow one-person groups as long as they meet some basic criteria. Physicians can call us at 800-880-8181 so we can determine quickly if they qualify for the PPO plan.
800-880-8181
7:30 – 5:30 CST Monday – Friday
What are some of the extra steps you take when setting up a group health plan for an entire practice compared to covering only the partner physicians or solo practitioner?
It's just like serving an individual, but multiple times over; we make sure everyone in the group is well-served and comfortable with the plan. We communicate with the group's contact person on a regular basis, making sure everyone receives their identification cards and policy booklets, and making sure premium statements are received and paid in a timely manner. Again, it all comes down to providing excellent service and being a hands-on problem solver when the member, their spouse, or their office manager requires assistance.
A lapse in insurance coverage is troubling at best; so as a reminder, when does a person have to enroll in order to have coverage in place by January 1st and have no lapse?
Open enrollment begins November 1st and ends January 31st. To avoid a lapse in coverage, an individual would have to enroll by December 15th for an effective date of January 1st. After December 15th, a person must enroll by January 15th for a February 1st effective date, and by January 31st for a March 1st effective date.
When members call you, how are they feeling about shopping for health insurance?
Our members are busy, and shopping for health insurance can feel like one more hassle on an already full schedule, so I am sympathetic to their situation. I listen to them fully, then I start researching appropriate plan options and try to find them a plan that meets their needs. I let them know what carriers will be available and discuss options for setting up a group health insurance plan. We want to take the burden of finding the appropriate health insurance off of them and their staff. Our job is to apply our expertise so they can go back to doing what they do best; helping patients.
As an insurance advisor, how do you help TMA members?
I'm proud to be part of a full-service insurance agency. We focus on providing TMA members with top flight service. At the beginning, we thoroughly examine and compare plans so that members have peace of mind with their decisions. If there are issues, we contact the insurance providers for our customers. We stay on hold, handle billing, claim and customer service issues with the insurance carriers, so our members don't have to. We are proud to be their advocate.
What do you appreciate most about Texas physicians that you have learned by working with them?
I really like working with physicians. They are typically very succinct, are knowledgeable, and understand the need for health, life and disability insurance. Because their time is limited, they rely on us for clear, accurate, honest information. Most physicians I work with are very grateful for the service we provide, and refer us to their colleagues and call us regularly when they need assistance. Our group of insurance advisors and customer service representatives really work hard, have fun, face the challenges in the insurance market with smiles and lots of laughter. That is the only way to sell insurance in this challenging market. We provide solid advice and service to our members and they appreciate it.
For over 60 years, TMA Insurance Trust advisors have been serving Texas physicians, their families and staff. TMA Insurance Trust prides itself on offering unbiased information and strategies to members, along with exclusive group rates on a range of the highest-rated plans in the industry.